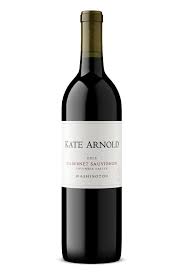 Actual product may differ from this image!
Kate Arnold Columbia Vly Cab Sauv
---
| | |
| --- | --- |
| CATEGORY | Cabernet Sauvignon |
| REGION | United States |
| ABV | 13.92% |
Product description
Kate Arnold Wines are sourced from California, Oregon, and Washington. Kate and her husband, Jean believe to produce the best wines one must locate the best growing areas for each varietal. Lake County in California for Kate Arnold Sauvignon Blanc, Oregon for our Pinot Noir, and Washington for our Cabernet Sauvignon. Our winemaking philosophy is about the vineyards with minimal winemaking intervention to produce wines reflective of the region. We don't believe in some of the intrusive modern winemaking techniques that negatively disrupt the reflection of the carefully selected sourcing for our grapes and wine. We don't put anything in our wine that we would not drink ourselves! Kate and Jean are committed to supporting smaller, family-owned grape growers. They believe in family companies and family-owned farms to support the consistency and quality of their wines.