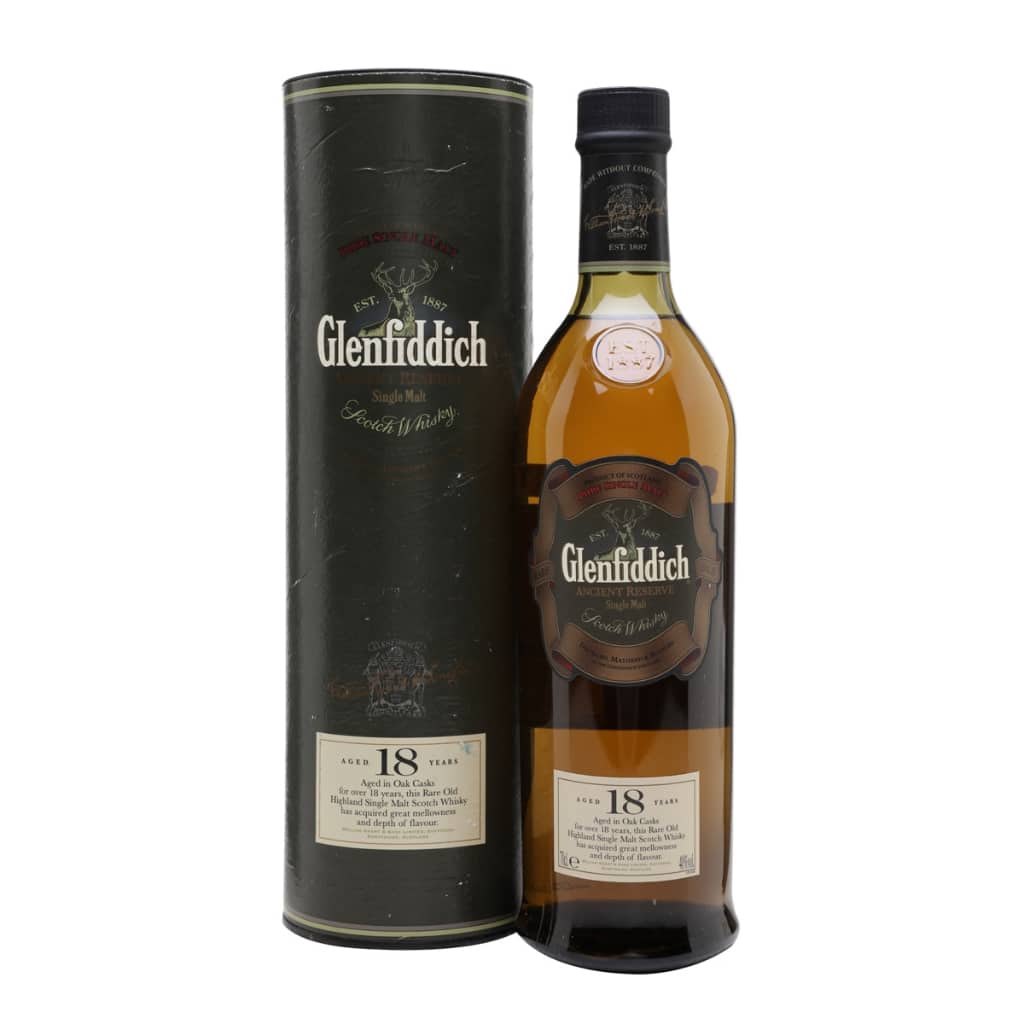 Actual product may differ from this image!
| | |
| --- | --- |
| CATEGORY | Scotch |
| REGION | Scotland |
| ABV | 40.0% |
Product description
Glenfiddich Ancient Reserve 18 Year Old has an elegant nose, with scents of apple and wood. Glenfiddich Ancient Reserve is robust and full-bodied, but remarkably mellow. It has a slightly sweet palate, perfectly balanced by subtle oak and a delicate maltiness. The finish is soft, rounded, and long-lasting. A bottle of Glenfiddich Ancient Reserve 18-year-old Ancient Reserve single malt whisky, presented in the usual Glenfiddich livery rather than the dumpy decanters they used in the early 1990s. An impressive whisky, with delicacy hiding behind some more punchy fruit-led flavors.