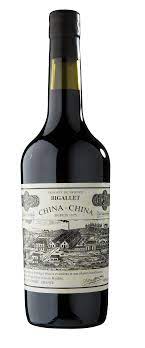 Actual product may differ from this image!
| | |
| --- | --- |
| CATEGORY | Liqueur, Cordials, & Schnapps |
| REGION | France |
| ABV | 40.0% |
Product description
First produced in 1875, Bigallet China-China Amer is an incomparably rich and complex, 80 proof, orange-based, bittersweet liqueur peppered with botanical infusions. The intense orange aroma and flavor in China-China come from Bigallet's proprietary process of distilling fresh orange peel infusion. The resulting intense orange distillate is blended with earthy and bitter gentian, tart chinchona bark, velvety anise, spicy clove, and a handful of other secret Alpine herbs and spices. The flavors are married with rich caramel to balance the natural bitterness, and the dark, orange glow of China-China is born. The Bigallet Company was founded in 1872 in Lyon by Felix Bigallet. In 1885, the company moved to Virieu, a tiny village at the foot of the Rhone Alps, where the Bigallet family originated. They built the distillery close to the small railroad station in order to have a shorter distance to carry deliveries of sugar and other ingredients. Today, the village of Virieu has a population of around 1,200, and members of the Bigallet family still operate the charming distillery that produces fine fruit syrups and unique Alpine Liquor for the surrounding region.