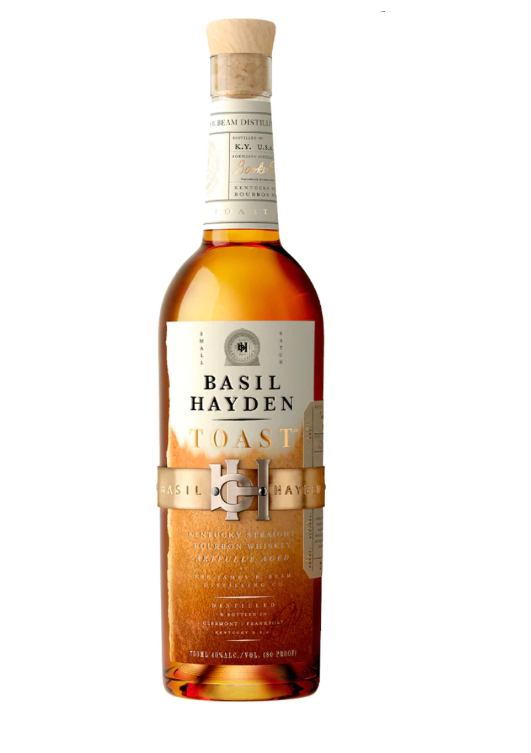 Actual product may differ from this image!
| | |
| --- | --- |
| CATEGORY | Whiskey |
| REGION | United States |
| ABV | 40.0% |
Product description
Basil Hayden Toast is a uniquely crafted 80 proof whiskey consisting of an entirely new mash bill, replacing the traditional rye grain with brown rice, which adds a hint of sweetness and a touch less spice with increased depth of flavor that comes from secondary aging in a toasted then flash-charred oak barrel. Rather than charring the barrel with open flame, the toasting process exposes the barrel to a long and gentle heat at a level proprietary to Basil Hayden. The softer notes from the Kentucky Straight Bourbon Whiskey receive the flavors from the toasted barrels, which is then blended back with non-Toasted bourbon to add complex flavor grounded in sweet vanilla, complemented by rich roasted notes. Perfect sipped and savored neat or on the rocks with close company.