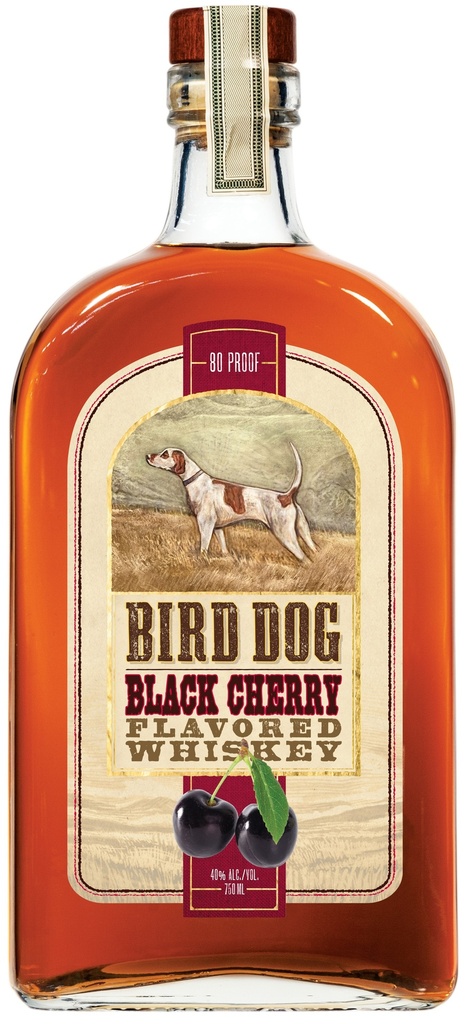 Actual product may differ from this image!
Bird Dog Strawberry Flavored Whiskey
---
| | |
| --- | --- |
| CATEGORY | Flavored Whiskey |
| REGION | Kentucky, United States |
| ABV | 40.0% |
Product description
Bird Dog Black Cherry Whiskey was introduced May 2019. It is one of 13 varieties of flavored whiskey in the Bird Dog product line. The others include Spiced, Ruby Red Grapefruit, Maple, Strawberry, Blackberry, Peach, Chocolate, Apple, Praline, Jalapeno Honey, Hot Cinnamon, and Kentucky Blended Whiskey. Western Spirits Beverage Company also produces Lexington and Calumet Bourbon. BD Black Cherry starts with a Kentucky bourbon base made from corn, wheat, and rye. The spirit is aged in white oak barrels. Natural cherry flavors are blended before bottling at 80 proof. The aroma is maraschino cherry, caramel, and vanilla. Additional time in the glass brings out milk chocolate notes. The sweet maraschino cherry entry is candy sweet with a thick liqueur mouth feel. Vanilla and simple syrup arrive building to a milk chocolate, caramel, cherry peak. It fades with cherry syrup, finishing with a mild sting, oak, caramel, and orange peel taste. While I enjoy the flavor profile of Bird Dog Black Cherry Whiskey some may find the overall presentation a little too sweet and syrupy.