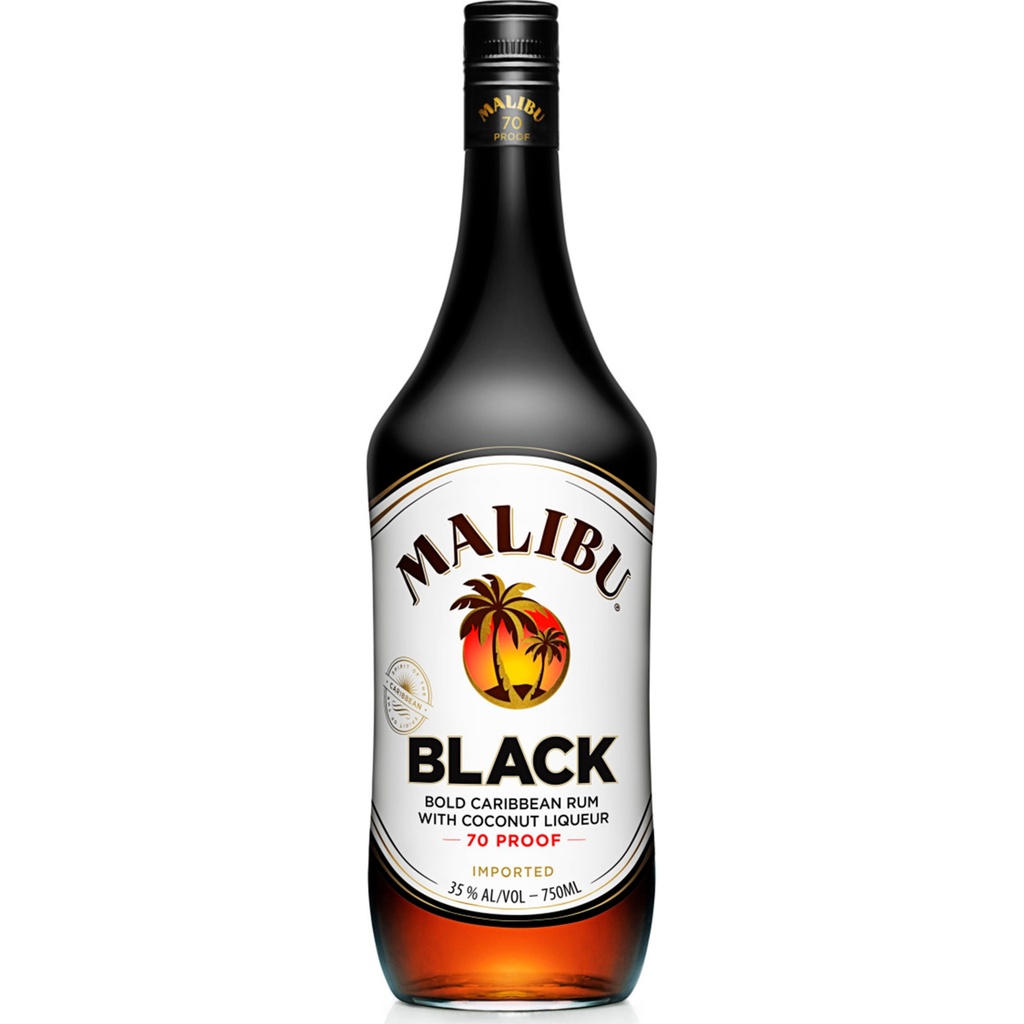 Actual product may differ from this image!
| | |
| --- | --- |
| CATEGORY | Flavored Rum |
| REGION | Barbados |
| ABV | 35.0% |
Product description
Malibu Black 70 Proof is a stronger version of the classic Caribbean rum with coconut liqueur. It has a higher proof than the original rum and features a bolder taste of the Caribbean. The color is darker, and the flavor is deeper, but it is still the ideal complement for your favorite rum-based cocktail. it is especially appealing to rum purists who don't like the strong and sometimes artificial flavorings that are commonly added to this distilled spirit. Along with the fresh coconut aroma, you will notice the undeniably tropical notes of cinnamon, vanilla, and caramel. The finishing flavor is satisfying without being overly sweet. Malibu Black is a dark rum that has been aged longer than light rums, which gives it a more pronounced and richer flavor. Shake it with lemon juice, orange zest, and angostura bitters to create a Caribbean Sour packed with flavor. Malibu is the gold standard of Caribbean rums, and this Black 70 Proof rum makes it easy to make spirit-forward rum drinks.