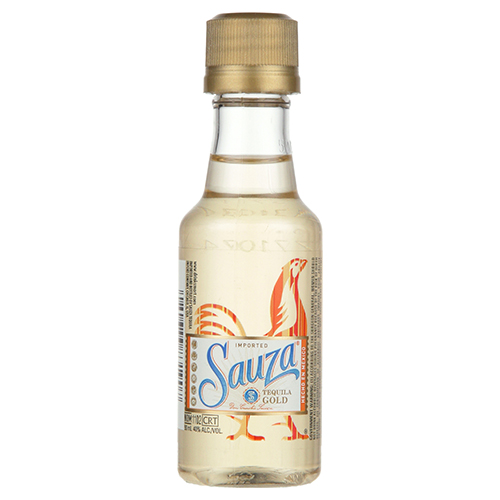 Actual product may differ from this image!
| | |
| --- | --- |
| CATEGORY | Gold Tequila |
| REGION | Mexico |
| ABV | 40.0% |
Product description
According to legend, when the Spanish conquistadors ran out of the brandy they brought from Europe, they began to distill a local agave drink, which became North America's first indigenous distilled spirit. In 1873, this golden beverage was dubbed "tequila" by Don Cenobio Sauza, who founded La Perseverancia Distillery in Tequila, Mexico. He became the first to export tequila to the rest of the world, and today, Sauza offers a full line of tequila. Sauza® Gold, one of the pioneer Liquor from the brand, is double distilled in copper pot stills at low proof to retain the full agave flavor. It offers sweet aromas of caramel and cooked agave with a lightly astringent, sweet finish. Ideal for margaritas.