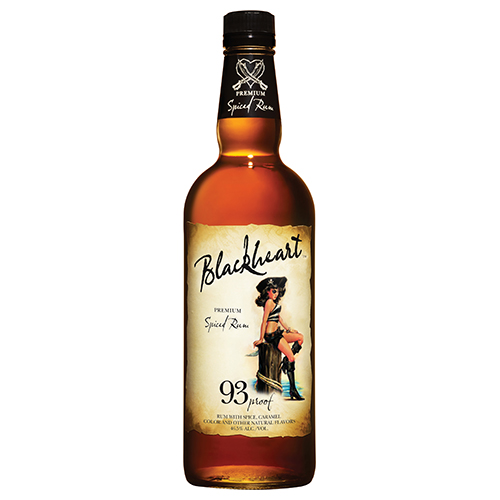 Actual product may differ from this image!
Blackheart Premium Spiced Rum
---
| | |
| --- | --- |
| CATEGORY | Spiced Rum |
| REGION | Kentucky, United States |
| ABV | 46.5% |
Product description
They called her blackheart. She was bold and bawdy. Cunning and cutthroat. Sexy and seductive. She fought like a man. She drank like a man but she was every inch a woman. She had a body that entranced and a lusty look that turned boys into men and men into blubbering fools. Every man wanted her. Every woman wanted to be her. No man could resist her. But few could have her. 46. 5% abv 93 proof no one knows where she came from. Some say she was a mermaid who lived as a human for a few rowdy and rambunctious years. Some say she was a princess who ran off to sea to live wild and carefree before she returned to her castle. Some say she was the daughter of aphrodite herself.