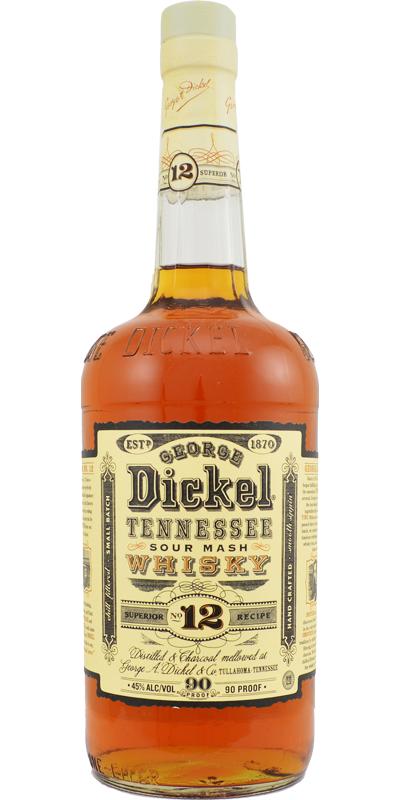 Actual product may differ from this image!
| | |
| --- | --- |
| CATEGORY | Tennessee Whiskey |
| REGION | Tennessee, United States |
| ABV | 45.0% |
Product description
Handmade with the finest natural grains and aged to perfection, George Dickel No. 12 Tennessee Whisky is crafted with the same care and attention to detail as it was when the first batch was made more than a century ago. With a unique distillation and chill charcoal filtration process, it is considered by many to be the gold standard of Tennessee whisky. With deeper, more assertive flavors and an incredibly smooth finish, George Dickel No. 12 is a classic 90-proof whisky that combines select older whiskies to create flavors of rich oak and subtle vanilla leading to a long, smooth finish with hints of maple, butter and smoke.